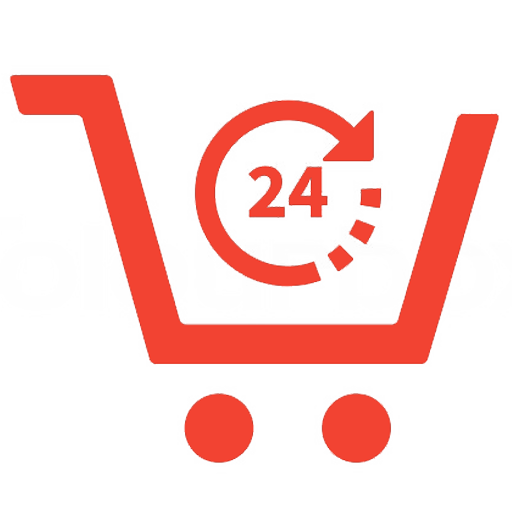 Convenient
Get it at your preferred time and place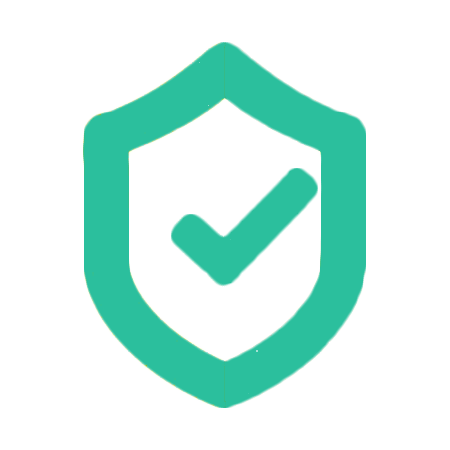 Reliable
You'd get good quality wheelie from us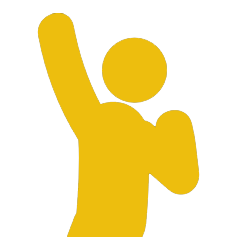 Active
Just be active & alive
Kampung Hulu Rening is a small village located in Batang Kali, Selangor. It is around 40 minutes' drive from Kuala Lumpur making it a good place for a short weekend getaway. Families would travel here for its crystal clear river which run throughout the village like a spider web and the serenity it has to offer.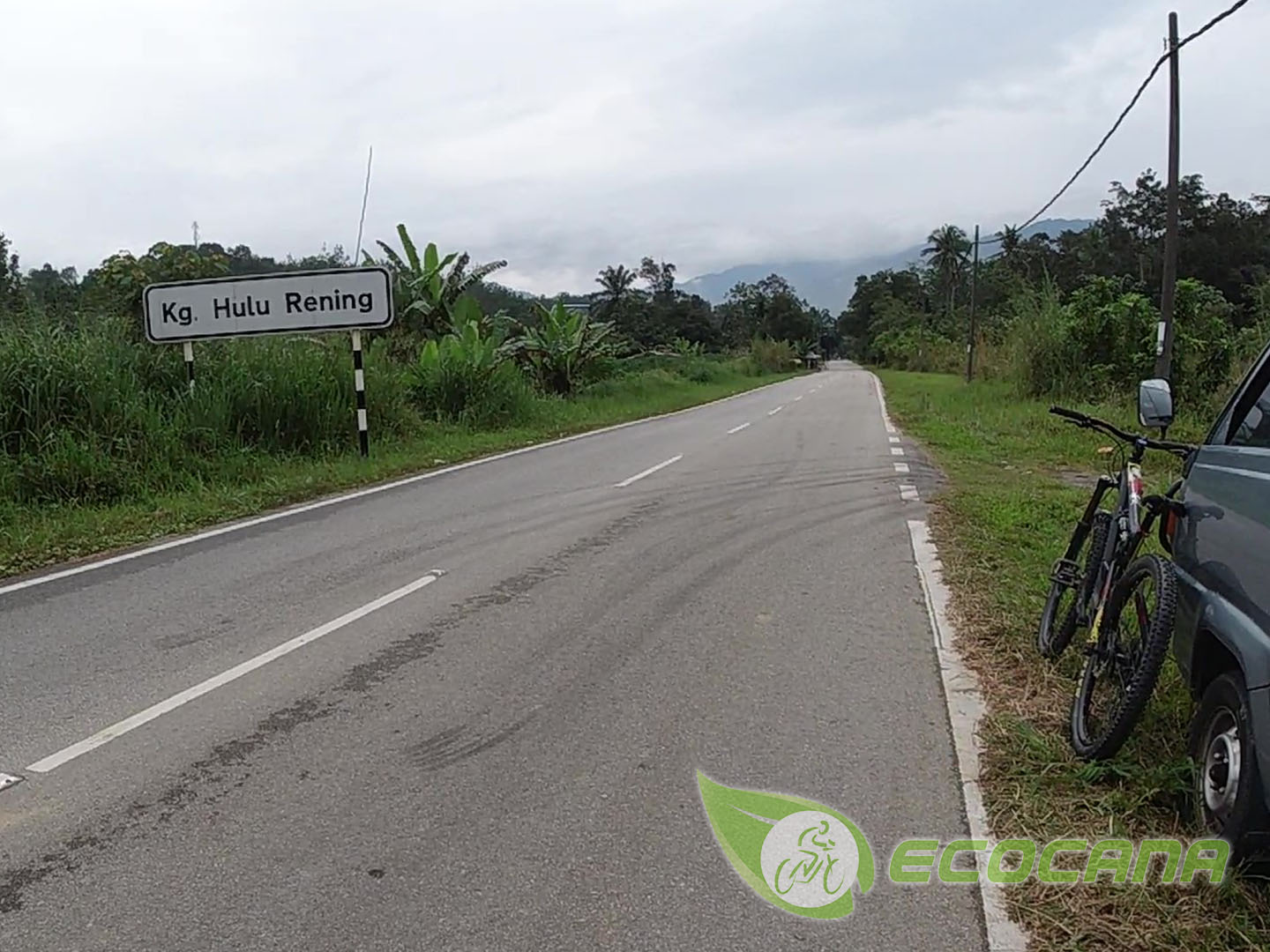 The mountain bike trail here is nowhere near as popular as other famous trail riding spots such as Bentong or Bukit Beruntung. In fact, only a handful of riders in Malaysia have ever ridden the trail here making some part of the trail overgrown with bushes and blocked by fallen trees. However, don't let these reason be the excuse for not riding here because the fulfilment you will get will far outweigh it.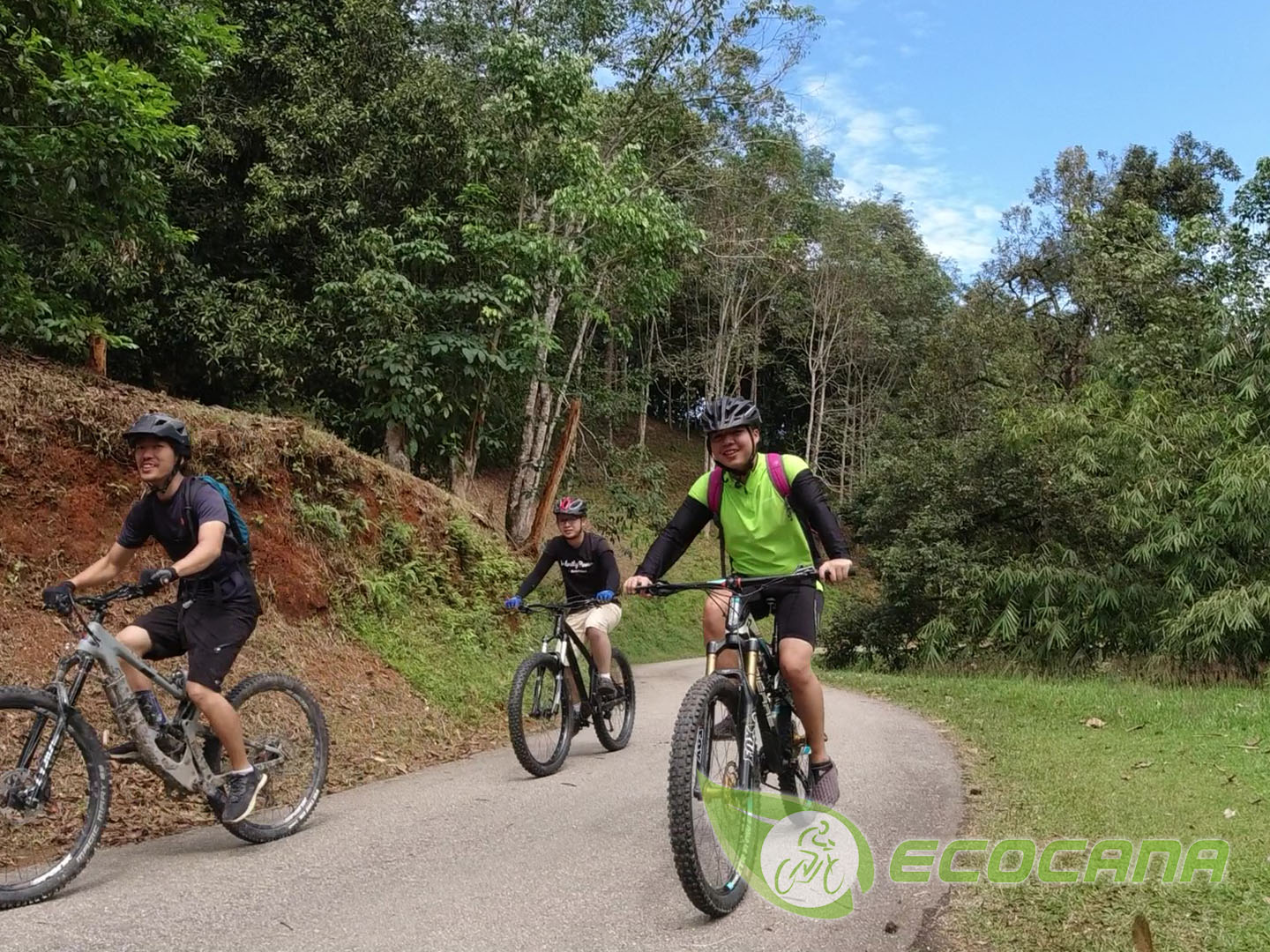 The trail here are all xc trail with steep climb and relatively gradual descent making it suitable for any type of mountain bike including hard tails. The only requirement for a bike here are tyres with good grip during rainy days as the trail can be slippery and muddy after heavy rain.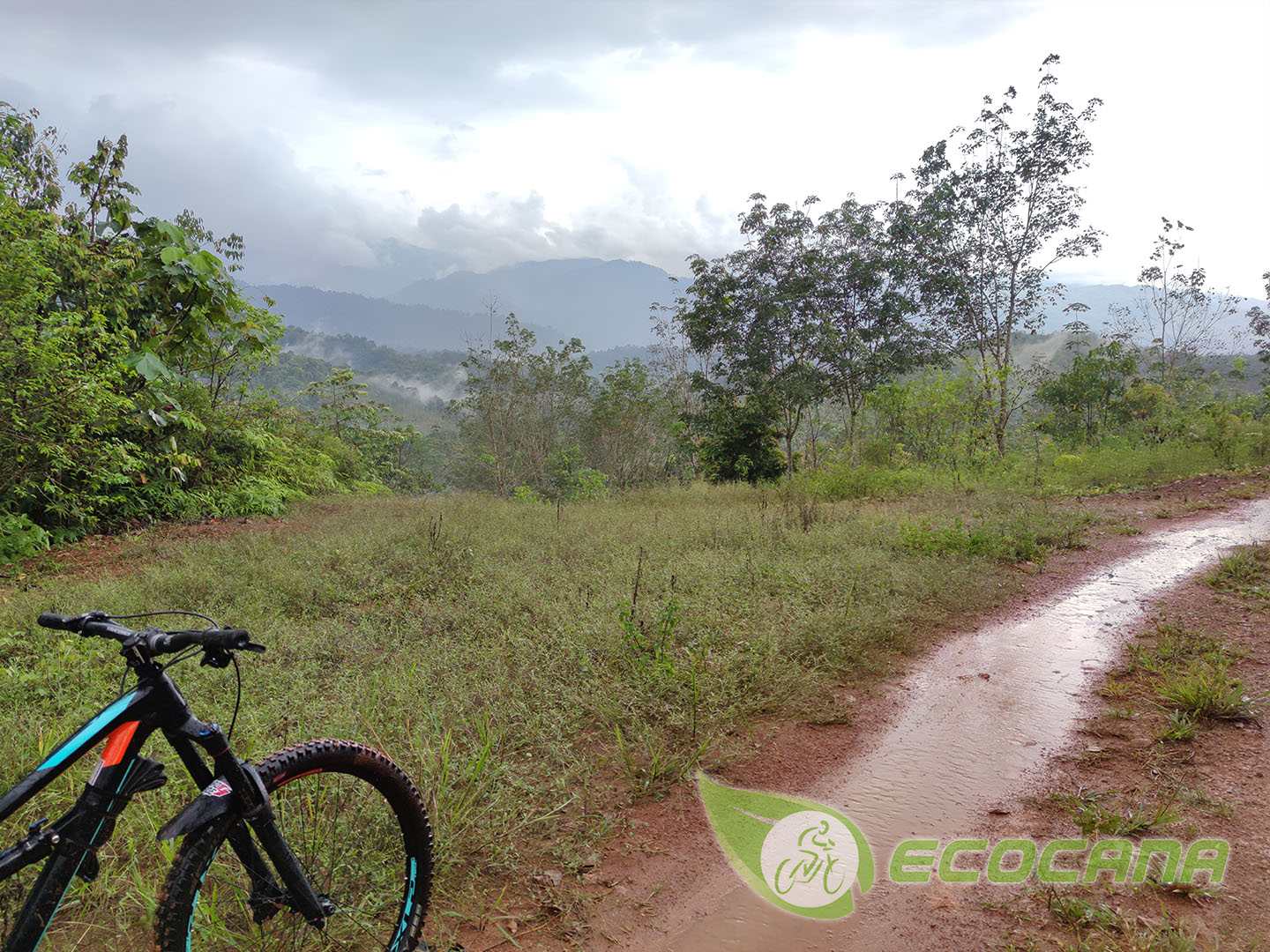 We decided to ride here during the weekday when the village are relatively quiet with no other rider in sight. We start our journey from 10 am near the trail head eager to complete the 24 km trail. The trail begins as fruit farms with gravel road, we can smell "cempedak" fruit along the way waiting to be harvest. After 2 km of riding we encounter our first obstacles, our trail are fully overgrown by bushes. It is amazing how much nature could take over in such a short amount of time. Riding through the bushes is not impossible, in fact it's not even difficult, we just need some leg muscles to push the pedal through the bushes and have faith that there is no sudden hole in the middle of the trail as it is impossible to see the ground beneath the bushes.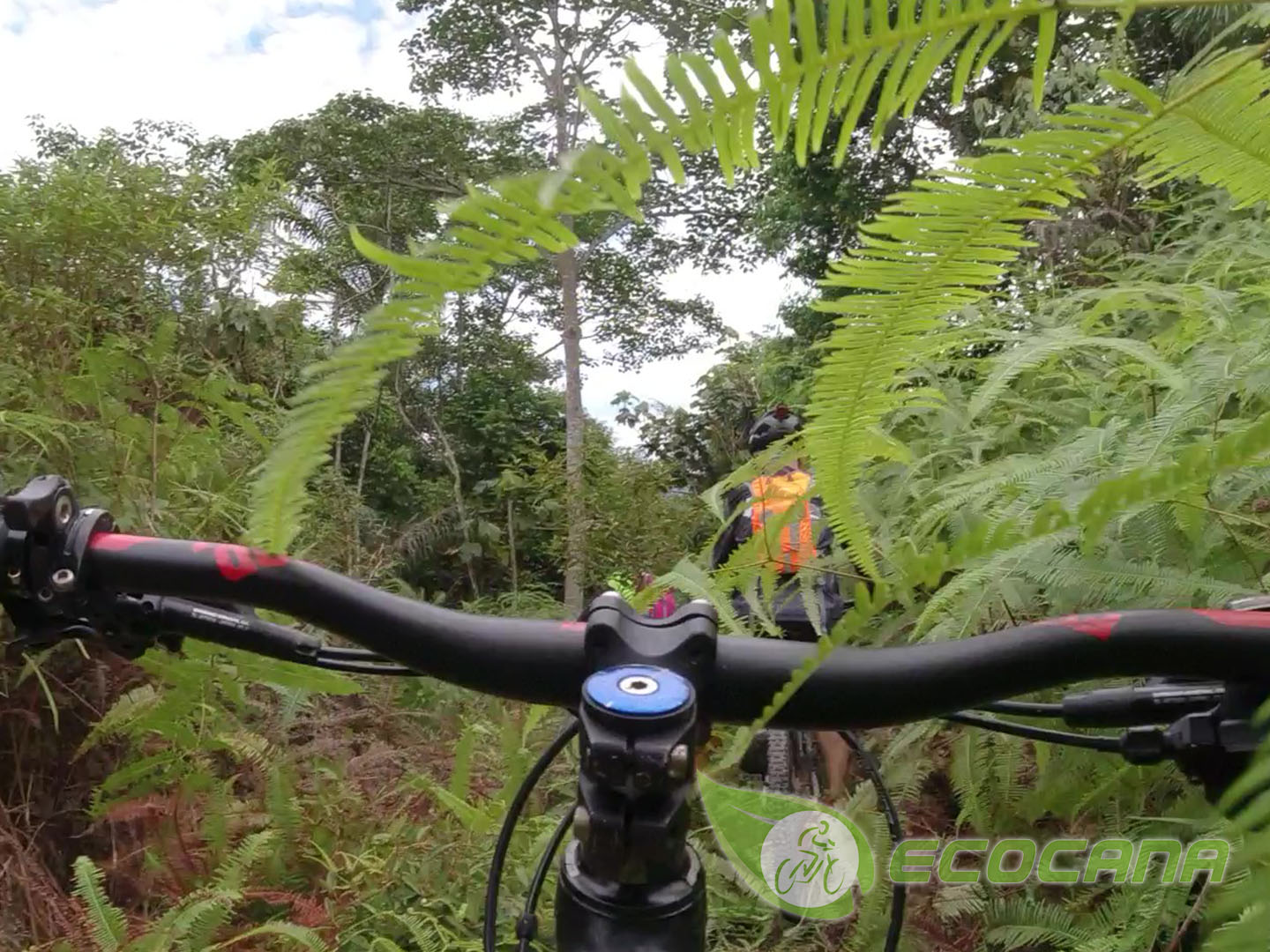 After riding through the bushes, it is open gravel road for the next 2 km until we reach the river. Although the road is relatively wide and gravel, the steepness of it makes it difficult. We put our thigh muscle to the test here. The uphill climb is relatively technical, good line choice is a prerequisite to make it all the way without getting off the bike.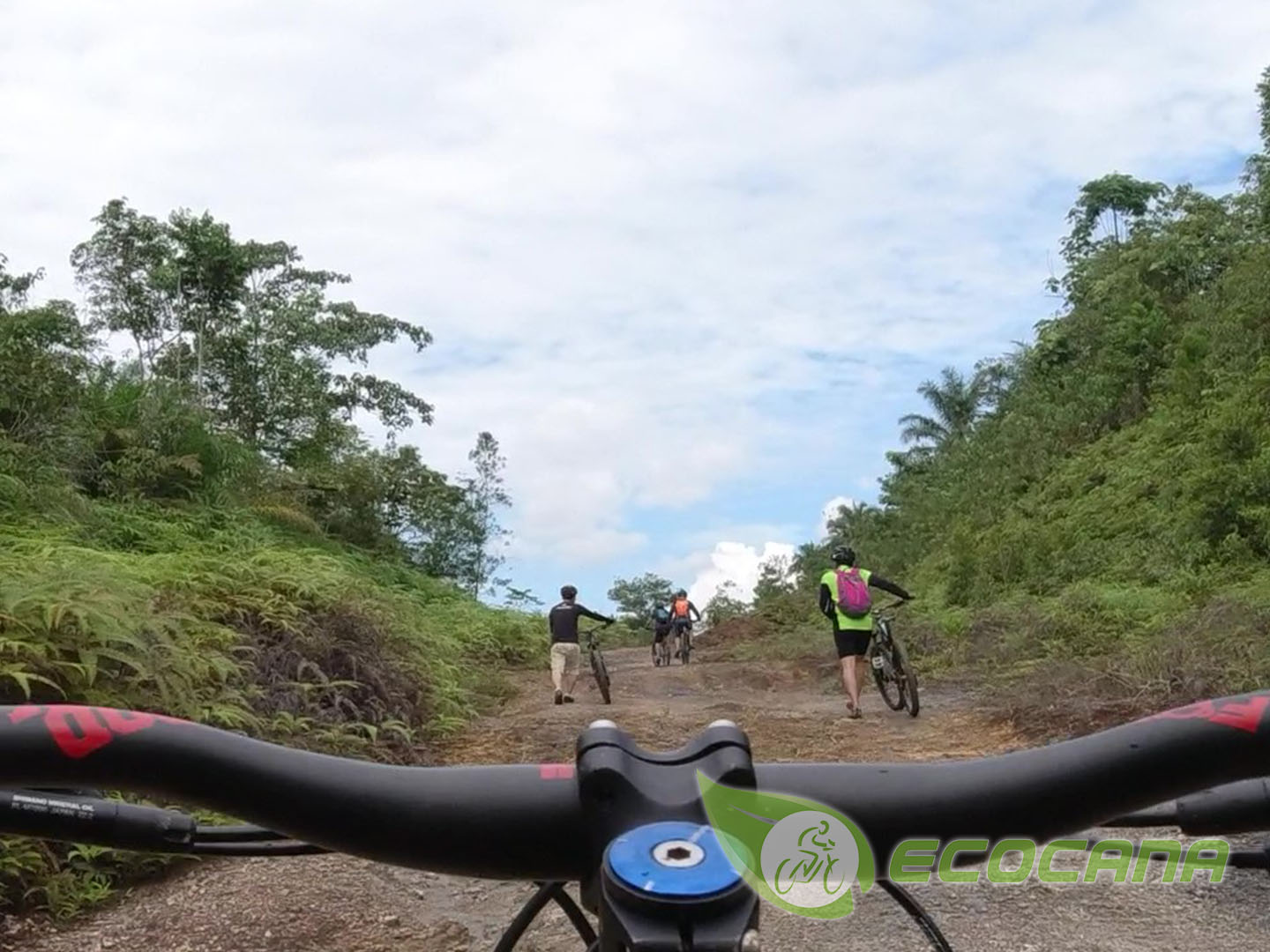 Once we reach the river, we need to trek in the river for another 1 km. this is the most peaceful yet longest time of the entire trail. The water is crystal clear where you are able to drink directly from it and relatively calm. Trekking the river feels like a meditation, it is peaceful, calm and relaxing all at the same time. Some part of the river reaches my chest height, please avoid trekking this river after a heavy rain.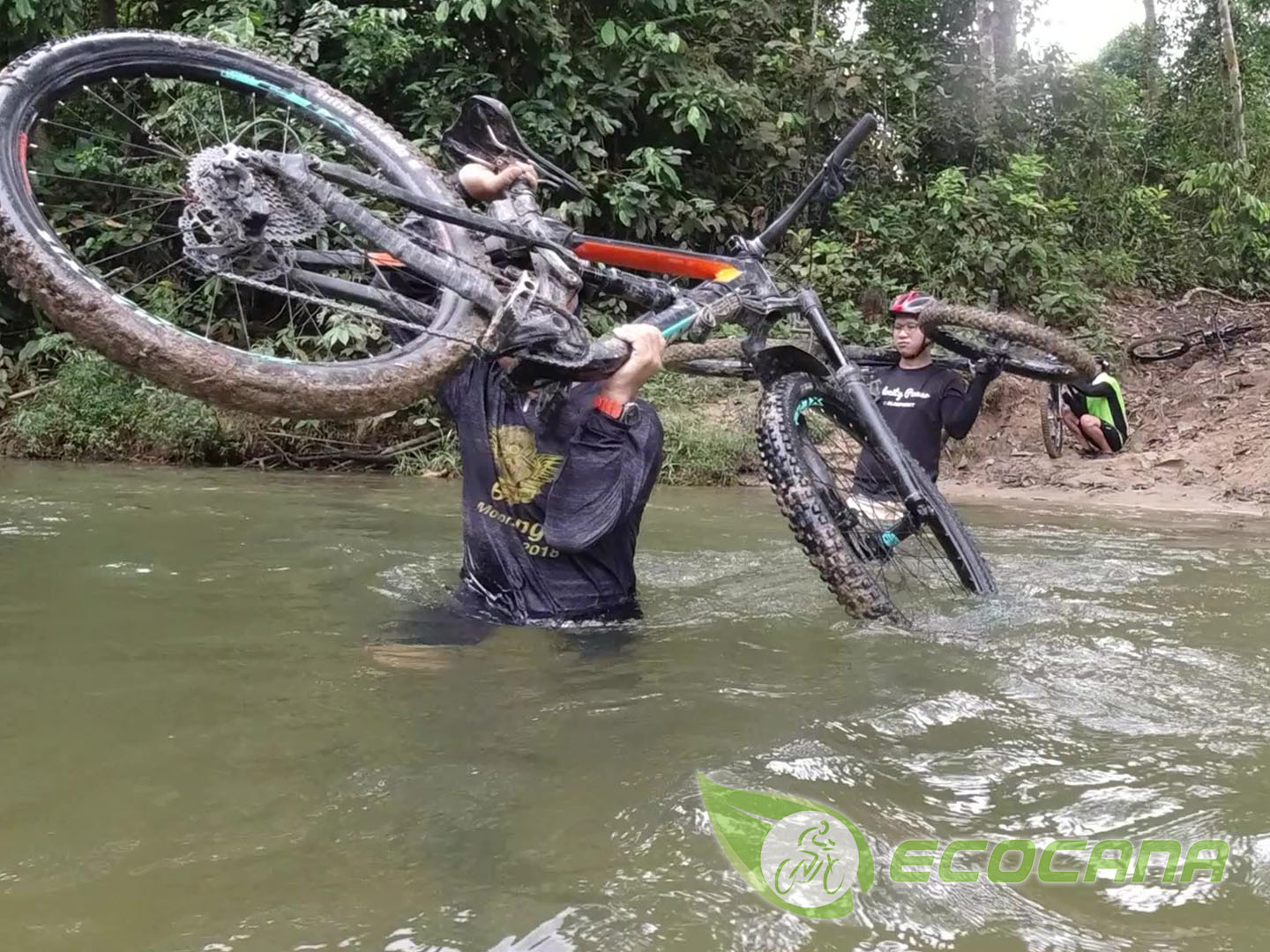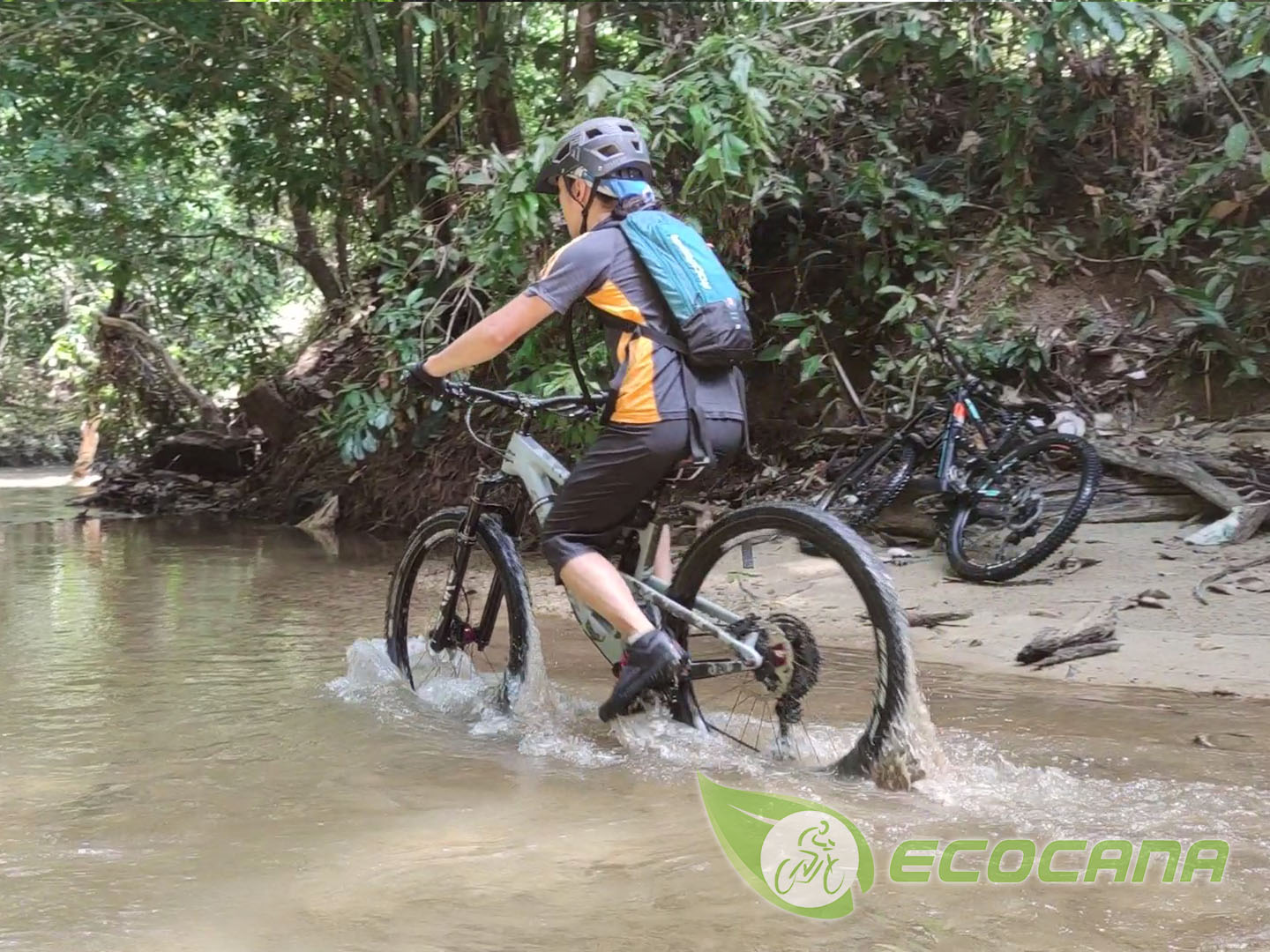 After the river trek, the next part of the trail are all wide double track with multiple climbs and descent. Some parts of the trail are covered with bushes and fallen trees but it is by no means "unridable". The toughest obstacles are our stamina. Riding through these trails push our endurance to the limit. Cramps are a common occurrence among our group but if you are a fit person who exercises regularly, this would not be a challenge to you.
There are many intersections along the trail, some junctions will bring you out to a whole different place. Please ride these trail with a friend who knew the place in the back of the head. It is a very big place with most of them having no cellular lines. It would be nearly impossible to find a missing person in there.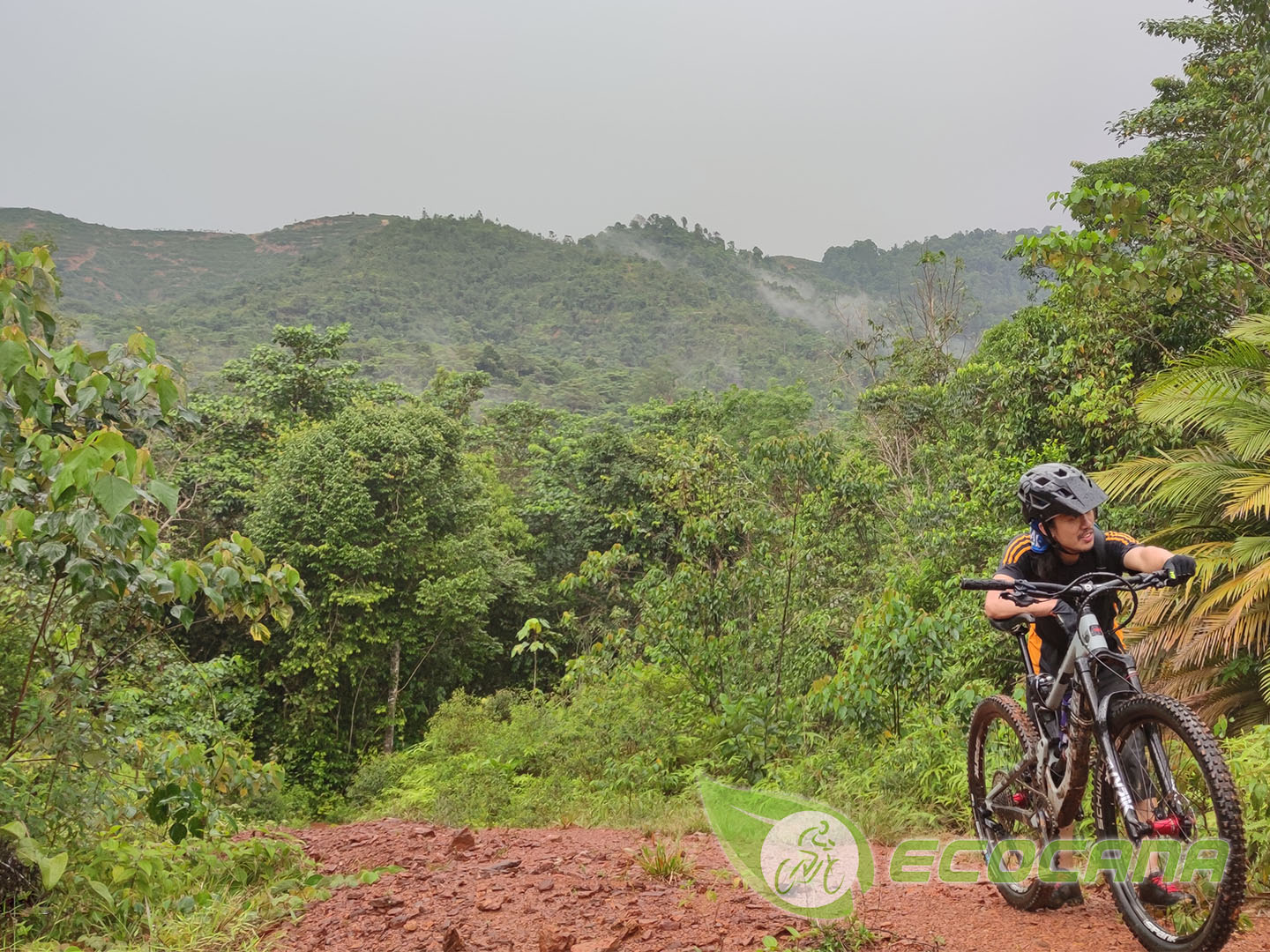 It took us 7 hours to complete this trail. But we were taking our time to complete it with no deadline in mind, I believe it would only take 4 hours for an average rider to complete it instead. We end the ride with a can of beer in our hand, screaming thigh muscle but a smile on our face.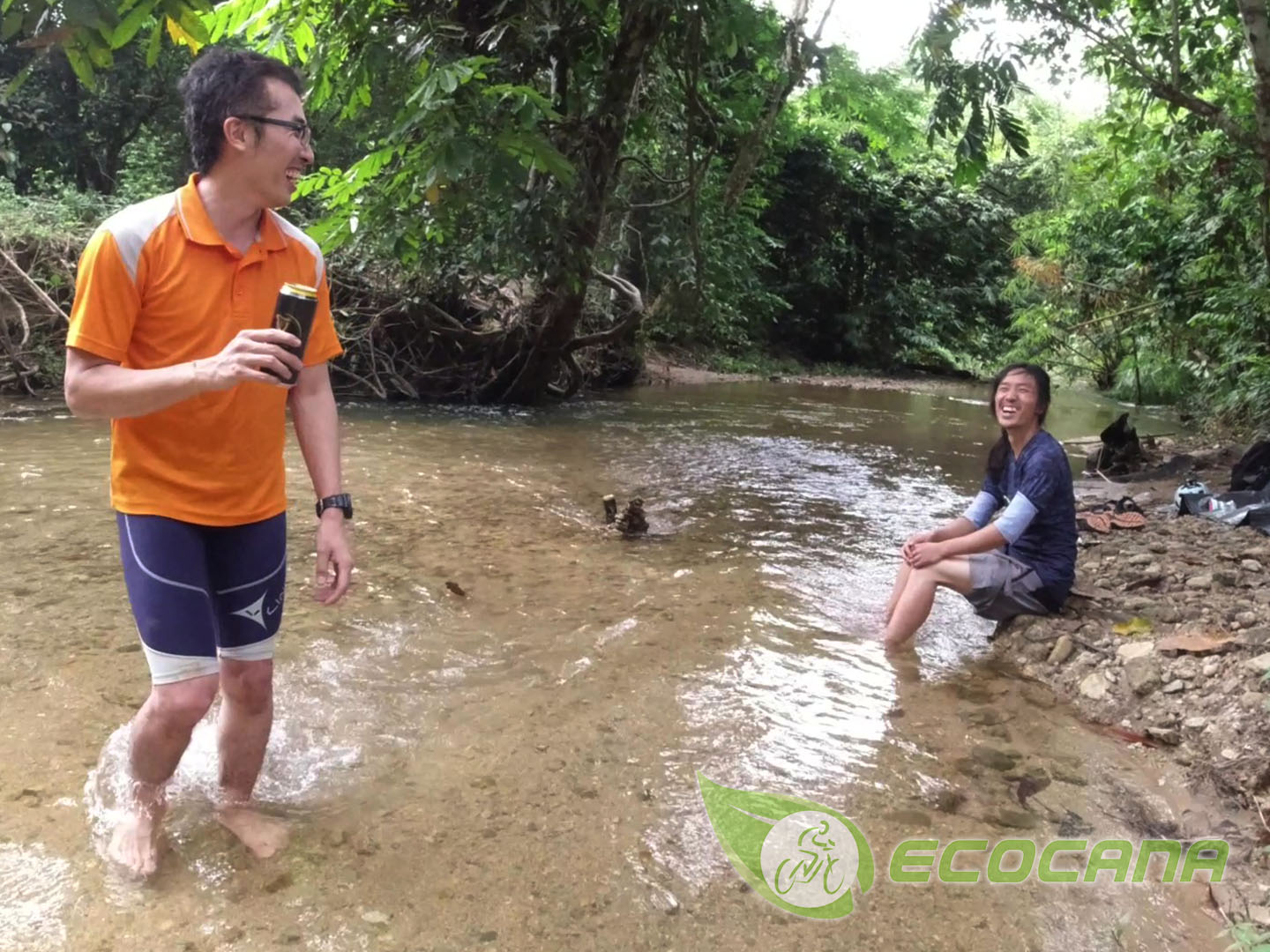 Although this is a very long trail with steep climb and some overgrown bushes, the fulfilment we get out of it makes us forget everything about that. The relaxing river trek, peaceful village, sweet fruity aroma and the amazing view nature has to offer make every part of this ride a memory kept in an unforgettable frame. For those looking for a thrill ride, this may not be a place for you instead this is a place for those looking for an adventure trail riding experience Malaysia has to offer that is not far from the capital city.