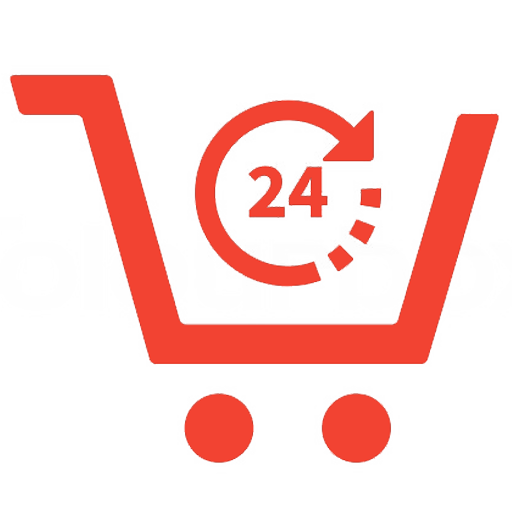 Convenient
Get it at your preferred time and place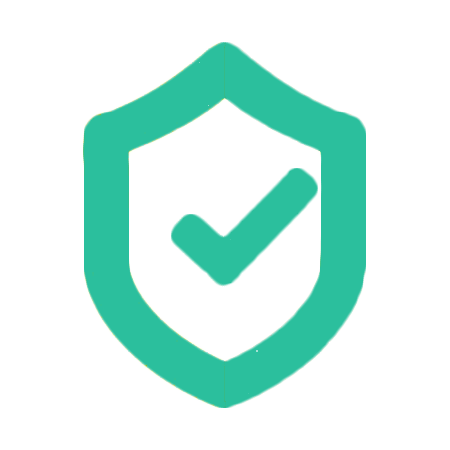 Reliable
You'd get good quality wheelie from us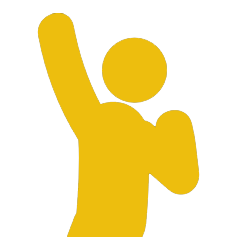 Active
Just be active & alive
Putrajaya Challenge Park or PCP as the locals called it is a massive extreme sports facility catered to the extreme sports market, it includes a wall climbing, skate park and mountain bike park. But I am only going to be writing about the mountain bike facilities. The park caters to all levels of mountain bikers from beginner to advance level and any riding discipline such as downhill, trail, free style, and others. It is one of the first park I visit when I just started mountain biking and I continue to train there. The well-maintained facility is one of the main reasons I continue to ride there.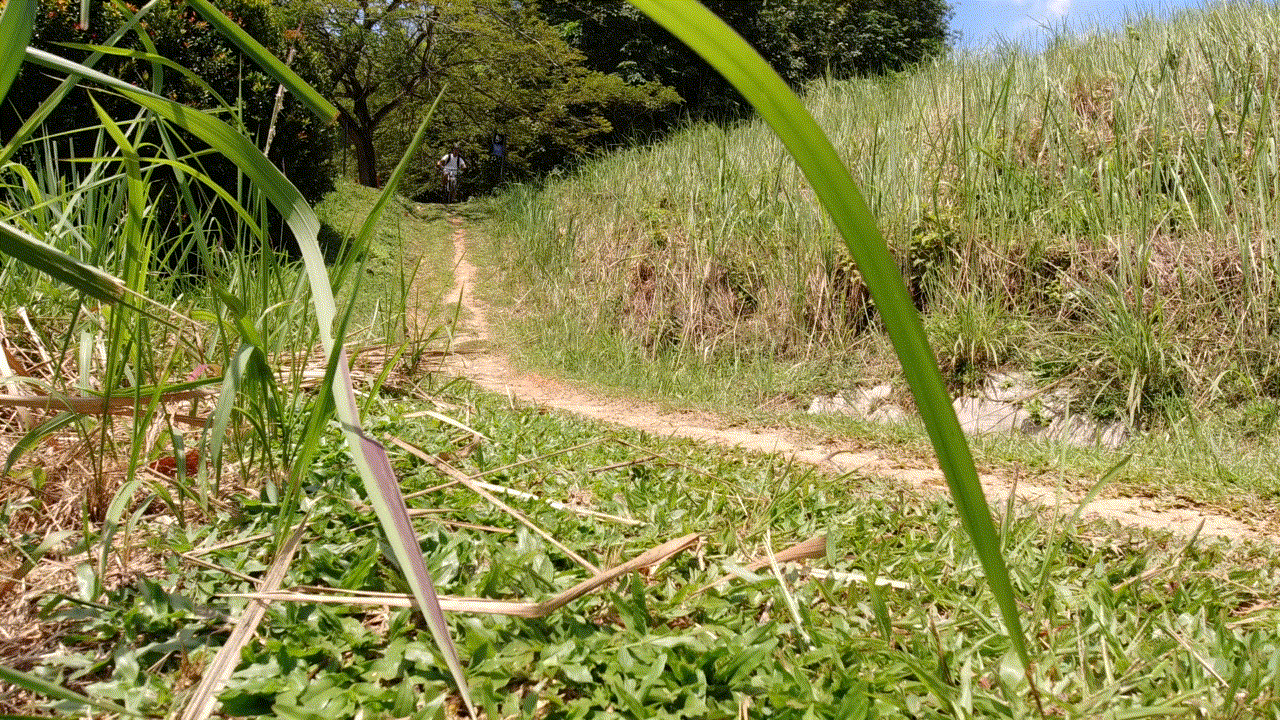 This steep slope is the off-road welcoming entrance
The moment you enter PCP you would have notice dirt jumps, pump track and freestyle park right after the building and before the trail starts. They are all built next to each other and they consist all kinds of features for all riders. These parks have jumps, berms, wall ride, teeter totter and many more for everyone from different level, skills and preference.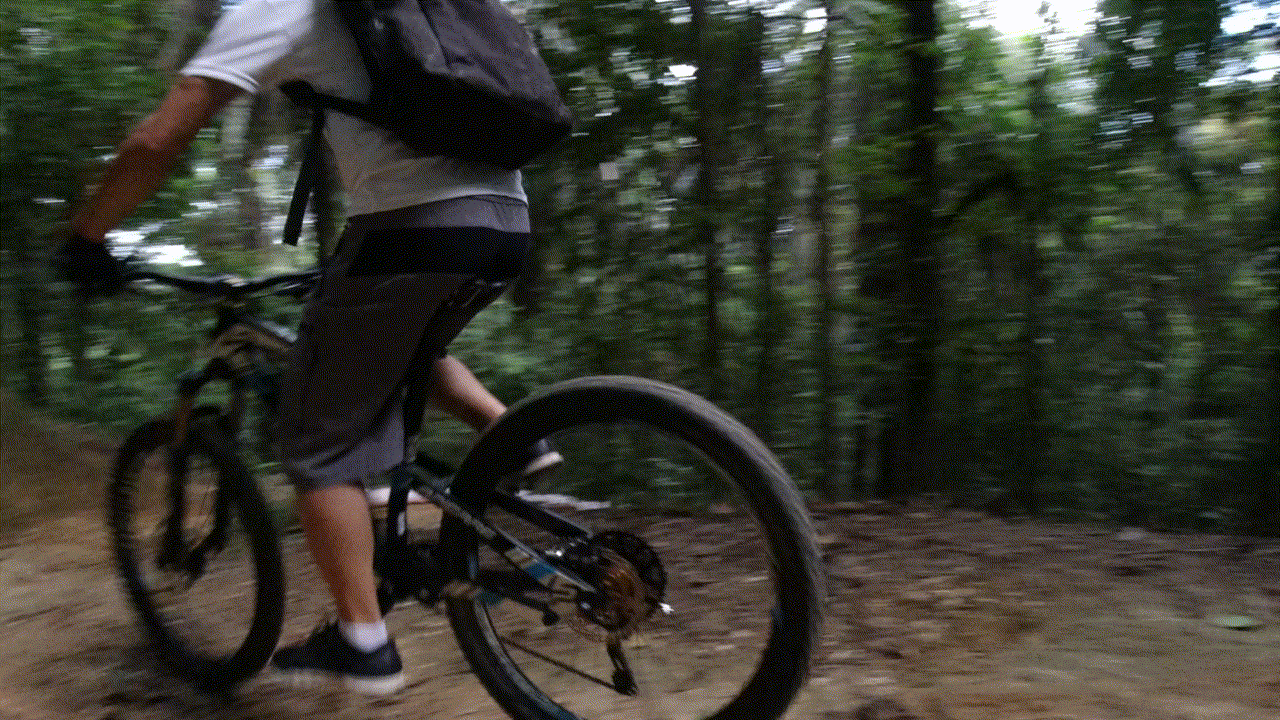 Tight corners are common on all three trail level
The off-road trails consist of 3 different level namely beginner, moderate and advance. They are all very well maintained and clearly marked so people of all levels can enjoy the trail. The trails are all single track therefore new riders are advised to follow trail sign to avoid colliding incoming riders. The trails are properly packed to the ground with good drainage system. There won't be any mud and loose soil due to the properly planned and manage trails.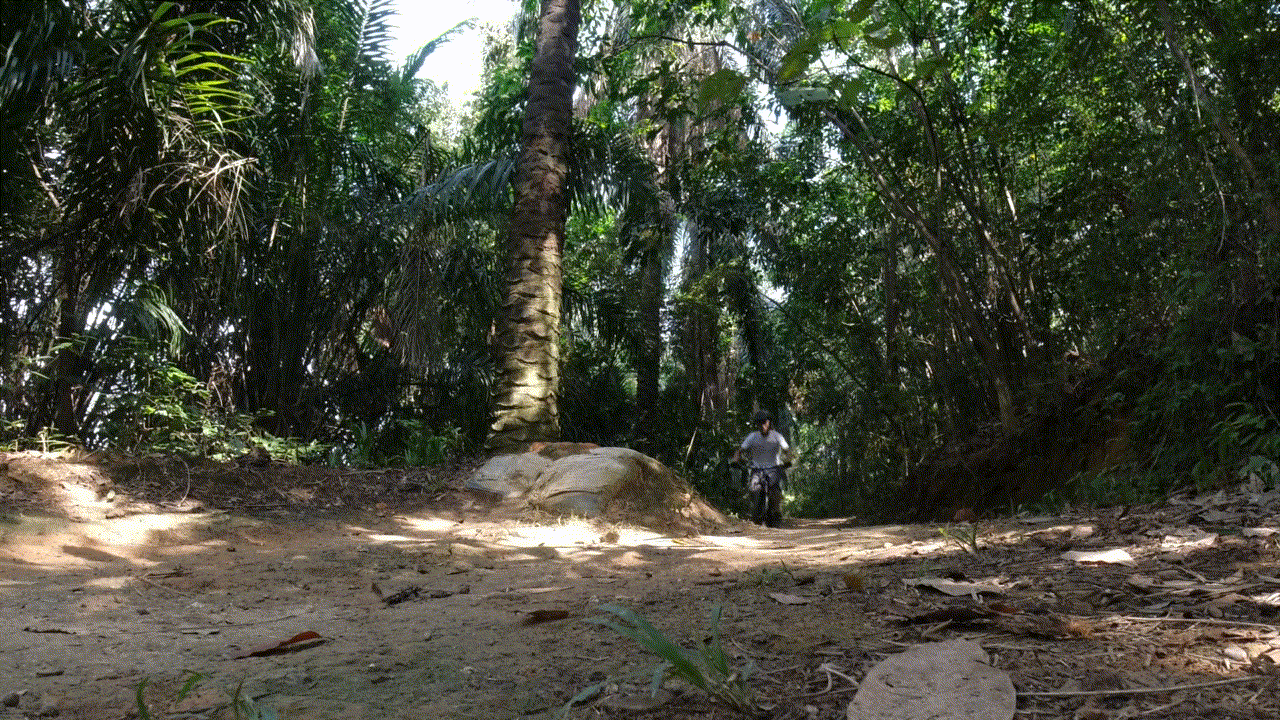 There are many small jumps and drops throughout the moderate trail

The easy trails consist mainly of climbs and cornering with berms with an occasion of switchbacks and steep trails. It is suitable for beginner rider who just wants to tray mountain biking and xc riders. The moderate trails are mostly flowy with an occasional small drops and jumps. There is only 1 difficult trail, it is a downhill trail with big jumps, doubles and triples. The many features of the trails are the main attraction of PCP, I can train any and all kind of skills in one area. It is the best place for me to improve myself especially for a beginner.
PCP might be a small bike park, without any lift or shuttle service and not as gruesome as Bukit Kiara trails but the well planned, maintained and marked trails is what makes it stand out from the others. It caters to all kinds of riders of different levels, styles and background to have a place to enjoy riding. It also caters for people who go for a family trip, starting out mountain biking and expert who wish to further improve themselves. The best part is all this is available for free.